Senior Living Information and Resources
Are you considering senior living for yourself or someone you love? We're here to help. Click on the buttons below to download resources to read, print, and take with you on tours of senior living communities. We want to help you find the best fit for you and your family and promise to be with you on your senior living journey, every step of the way. For more information on Milestone Retirement communities near you, visit our communities page, or use our interactive map. 
When is it time for senior living? 
We all age differently, so what might seem like "the age" to consider alternative housing for one person, may not be at all relevant to another. So, if age isn't the only factor, how do you know it's time for senior living? Here are some things to look for that indicate that it may be time to move to a senior living community.
Senior living options: Levels of care and what is included
If you're in the market for senior living, you know that it's easy to get overwhelmed with options, especially when it comes to what level of care your loved one needs. This infographic breaks down what each level of senior care includes in a simple, easy-to-read format.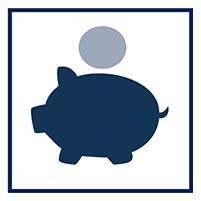 Can senior living save you money?
Cost is a major concern for a lot of families in the market for senior housing. Sometimes, preconceptions Assisted Living cost get in the way of making an informed decision. Here's a quick breakdown of how senior living communities stack up, when compared to the cost of aging in place. 
Moving into your new home
Ah, moving. It's never fun. Between all of the cleaning, packing, and overall logistics, moving can be an overly strenuous process that can leave you feeling over-stressed. Never fear! We've compiled some tips to help your move to a senior living community easier and (more) stress-free. 
Evaluating a senior living community
In the market for senior living? From location to amenities, activities, and apartment size, there's a lot to consider. Be sure to browse through this eBook and rank the must-haves that are most important to you and your family before you go on your first senior living community tour. 
The impact of senior living on health, happiness & longevity
Did you know that a move to senior living can do more than keep seniors happy with new activities, outings and friends? It can also keep seniors healthier for longer. Click the button below to learn how.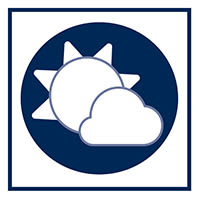 A day in the life of a resident
Have you ever wondered what it's like to live in a Milestone Retirement community? Well here's your chance! This infographic follows Rosalie, a senior living resident, through her day from start to finish. 
Milestone Minute
We know that navigating through caregiver issues isn't easy. That's why we've launched our own YouTube series: Milestone Minute. In each short video, we'll review a different element of caregiving, aging, our signature In the Moment program, or Milestone's Culture of Caring.